Product Description

Welcome to our online store !!!
For sale is a / e
VW
1x injection nozzle injector nozzle Bosch
Part Number: KCA30S44
115 bar
Used condition, fully functional.
Delivery so as shown.
It is used to Original product with age appropriate condition.
In return no takeover of the on-off conversion and follow-up costs!
For further inquiries, we are happy to help you.
The articles can be picked up at the following address:
Schöner & Wolf
Hardtwaldstr. 6
88361 Altshausen
Germany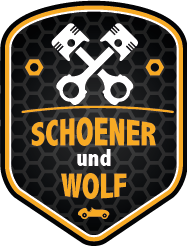 Related News
1 Introduction The mud pump for offshore platform puts higher requirements on the performance index of the mud pump motor (900kw AC variable frequency motor) due to the special working environment, such as anti-corrosion and explosion-proof...
Reasonable selection of bearings not only prolongs the service life of the machine, but also reduces the machine failure rate, Industrial Bearings Inc improves the use efficiency, and reduces maintenance costs, which is an important driving force...
In recent years, Industrial Bearings Inc in order to meet the wide range of applications of spherical roller bearings in gearboxes, blowers, paper, steel, ships, coal mining machinery, electric power and other industries, the bearing capacity, speed...