Product Description
 Bosch 0445010187 High-pressure pump / injection pump CP1 Common Rail f KIA -. I SORENTO (JC) - 2.5 CRDi
IMPORTANT! IMPORTANT!
Austauschangebot (Sales in exchange for old part):
The selling price is valid only if you send your old parts back or pay us a deposit.
When returning the defective used part, you will be paid the deposit back.
See mandatory deposit in the description below for more details.

Exchange Offer (We need your old core):
Our price is only valid if you send us your old defective item or pay a deposit.
The deposit will be paid back after we receive your old defective car part.
Please read core pledge policy in the item description for more details.
Offre déchange (Vente en échange dune pièce ancienne):
Le prix de vente nest valable que si vous nous votre retournez pièce ancienne ou si vous nous payez une caution. Lors de la restitution de la pièce ancienne défectueuse, la caution vous sera remboursée. Pour plus de détails, se reporter à la "réglementation sur la consigne» au bas de la description.
Product Description
Bosch injection pump / Fuel Injection Pump 0445010187
Delivery time
Please note that this article is a Delivery time of approximately 10 days Has. Please inquire about the actual availability before buying. 
State
Rebuilt (disassembled, cleaned, exchanged wearing parts and defective parts, assembled, painted, tested on test bench for several hours)

Report is included.
Notes
please read   absolutely mandatory deposit.
No cheap import from the Far East, but the original product, which is used by the vehicle manufacturer at the factory.
Please compare before buying, if any of the OEM / OM Cross reference is on your old broken part. Withdrawals make up for products which were already installed is very awkward. We provide a one-month return for all items. Please understand that we can not pay for the shipping costs of returned items.
Disclaimer
2 years warranty 1-month revocation Commercial Invoice with VAT
MORTGAGE SCHEME - VERY IMPORTANT! 
The price valid only for the return of your defective Altteiles. We charge you 140 EURO pledge is in addition to your broken old part we have received. This serves the shipping process to accelerate.
Once your broken old part is confirmed, you immediately of the amount will be refunded. The return shipping costs borne by the customer.
For mortgage payment you receive after your purchase a PayPal payment request from us if you pay by Paypal. Alternatively, you can also use PayPal payment-sending function.
If you pay by bank transfer, please transfer the deposit amount plus the purchase price and shipping costs to avoid delays.
Please note that your old parts must be capable of mortgage.
Pawn Able says: 
No external mechanical damage (eg no broken plugs without broken sensors). Das part must be in one piece, ie it must not be broken down into component parts, but only removed professionally. Part number must be visible and legible on the part. Exception to this rule averaging is possible in some parts. Please inquire. WIEDERVERKÄUFER- & COMMERCIAL PRICES
Send us for special rates request by email or visit our Tough Store.
Domestic shipments
We ship all items whose payment until 15:00 arrives the same day.
Delivery place with DPD and DHL instead (may levy from   the package   up to 1-2 last days, but usually only one day). For Auto Parts (for example, injection pumps, engine control units etc.), we use DHL.   For Packstation and post office delivery, we also use DHL. Otherwise DPD is used. If DHL shipping is necessary, please send a short e-mail message.
COD shipments involve additional costs (COD package currently costs   plus. 8 EUR).
Shipping abroad
Well deliver with DHL Premium.
Customers from within the EU, which have an EU VAT registration number get Mehrwersteuer fully adopted (minus 16%). Provided that the goods will be sent, because we need a proof of delivery. Please contact us. For a purchase without VAT email

get customers from non-EU countries obtain the Mehrwersteuer fully adopted (ie selling price less 16%). This also applies to non-commercial customers. Please contact us. For a purchase without VAT email
Credit card payment is possible only in exceptional cases. For this, you must contact us before dem buying also contact.
We ship these goods throughout Europe and North America. If your country is outside Europe or North America, please send us an inquiry zip code and country name.
We will contact you as soon as possible whether a delivery is possible and with cost and duration information.
We can not abroad COD delivery (only for larger orders on request).
Maturities:
about 2 BUSINESS DAYS of Belgium, Denmark, Finland, France, Great Britain, Ireland, Italy, Liechtenstein, Luxembourg, Netherlands, Norway, Austria, Poland, Sweden, Switzerland, Slovakia, Slovenia, Spain, Czech Republic, Hungary

about 3 BUSINESS DAYS for Guernsey, Jersey, Latvia, Lithuania, Portugal, Romania

about 4 WORKING DAYS for Andorra, Bulgaria, Gibraltar, San Marino

about 5 BUSINESS DAYS for Estonia, Monaco
INFO: English / Francese /   Italiano / Español INFO: English
Lead time:
This item has a delivery time of approx. 10 days. Please ask for the availability and the real delivery time prior to purchasing.
Item condition and legals:
The product is reconditioned / remanufactured (This Means wear parts have been changed, all items havebeen checked Several hours with a testing station from Bosch. The testing protocoll is included in the shipment). The product has 2 years warranty. It is a bring-in warranty. Please understand did we are not willing to pay for shipping to the other end of the world (Actually to nowhere outside Germany we are responsible for shipping costs / all prices are ex works). All shipments include a commercial invoice
Very Important!
This price is only valid if you send us your old defective item. We   will charge you with additional 140 EURO as a deposit (core pledge)   prior sending you the spare part. After receiving your old defective pump back to us, we will refund you within 1-3 business days. The shipping costs have to be paid by you.
Please note that parts must be refundable. This means:
The items are not allowed to be mechanical damaged (eg no broken connectors).  They are not allowed to be dismantled (only complete parts in are refundable).  The part number on the item has to be readable.
VAT discount for customers from outside Germany:
Customers within EU Which have a valid EU-VAT-Number do not have to pay the German VAT (16% less). But you need to contact us via email prior to purchasing.
Customers from outside the EU do not have to pay the German VAT (16% less). But you need to contact us via email prior to purchasing.
DHL - International Premium Shipping:
We use DHL premium shipping service. We ship this item to Continental and Europe and North America.
Pls send us an inquiry if you want the item to be shipped to another country.
We do not ship using COD (possible only for bigger purchases and needs our approval).

Runtime:
NORMALLY DHL NEEDS 2-3 Days TO MOST OF THE NEIGHBORING COUNTRIES.
But pls note sometimes delivery takes up to 1 week within Europe.
ca. 2-4 DAYS for Austria, Belgium, Denmark, Finland, France, Great Britain, Ireland, Italy, Liechtenstein, Luxembourg, Netherlands, Norway, Poland, Sweden, Switzerland, Slovakia, Slovenia, Spain, Czech Republic, Hungary
ca. 3-5 DAYS for Guernsey, Jersey, Croatia, Latvia, Lithuania, Portugal, Romania
ca. 4-6 DAYS for Andorra, Bulgaria, Gibraltar, San Marino
ca. 5-6 DAYS for Estonia, Monaco
Discounts for garages and other resellers:
Pls contact us to ask for reseller conditions. Customers need to contact us prior to the purchase order via email for reseller prices or simply visit our Tough Store (see email address in imprint box below).
INFO: Francese
Condition:
Reconstruit (Démonté, nettoyé, pièces usées remplacées, reassemble, peint, testé sur banc dessai pendant plusieurs heures)
Aucune importation bas de gamme du Moyen-Orient, mais seulement des produits dorigine, utilisés par le constructeur du véhicule.
Avant dacheter, veuillez vérifier si votre ancienne pièce défectueuse porte un numéro de comparaison OEM / OM. Les retours sur les pièces ayant été montées sont très compliqués. Vous pouvez nous retourner toutes vos pièces sous un mois.
juridique:
•   2 ans de garantie
•   1 mois de droit de retour
•   Facture
Réglementation SUR LA consigne   - TRÈS IMPORTANT!
Le prix nest valable que si nous votre recevons pièce défectueuse. Nous vous facturerons   un dépôt de forfaitaire 140 EURO supplémentaires si nous ne lavons pas reçu. Cela sert à accélérer le processus dexpédition.
Le prix nest valable quen cas de la pièce ancienne restitution de défectueuse. Nous vous facturons en plus une caution [140 EURO] (prix de larticle + caution + frais dexpédition) jusquà ce votre pièce défectueuse nous soit Parvenue. Ceci sert à accélérer le processus dexpédition.

Dès que votre pièce ancienne défectueuse nous parvient, la caution est vous immédiatement remboursée. Les frais dexpédition sont de retour à la charge du client.

Pour le paiement de la consigne, nous vous envoyons après votre achat une demande de paiement PayPal, si vous payez par PayPal. En variant, vous pouvez également utiliser la fonction "effectuer le paiement par PayPal".

Si vous payez par virement bancaire, veuillez Transferer le montant de la consigne, le prix dachat et les frais dexpédition en sus, afin déviter of retards.
Veuillez noter que votre pièce défectueuse doit pouvoir être consignee. 
"Etre consignee» signifie:
- Aucun dommage mécanique external (par exemple, pas de connecteurs cassés,   pas de capteurs cassés).
- La pièce doit être en une seule pièce, c.-à-d. elle ne doit pas être en pièces détachées, mais uniquement démontée de manière professionnelle.
Revendeurs & entreprises:
Envoyez-nous par email une demande pour des tarifs spéciaux par courriel ou visitez notre Tough Store
Expédition international:
Nous vous avec livrerons DHL premium (Air Mail).
A létranger, les livraisons contre remboursement ne sont possibles que dans des cas exceptionnels. Contactez nous pour cela avant lachat.

Réduction pour les clients avec un numéro de TVA valid européenne et pour les clients à lextérieur de lUE:
Les clients de lUE qui ont un numéro de TVA valid reçoivent une réduction à hauteur de la TVA allemande (16%). Les clients en provenance de pays non membres de lUE ne paient pas la TVA allemande (16%). Cela vaut également pour les clients non-commerciaux.
Pour un achat sans TVA, veuillez nous contacter par email.
INFO: Italiano
Stato:
Ricondizionato (smontato, pulito, parti di usura sostituite, assemblato, verniciato, testato su banco di prova by various ore)

Nessun Importazione a basso costo dallEstremo Oriente, ma prodotti originali, utilizzati dal costruttore del veicolo in fabbrica.

Prima dellacquisto, confrontare se il pezzo usato difettoso riporta uno dei numeri di riferimento OEM / OM. I resi per i prodotti già montati risultano molto ingombranti. Concediamo una garanzia di rimborso di un mese su tutti gli articoli.
Legal Information:
2 anni di garanzia 1 mese di diritto di recesso fattura commerciale
MOLTO IMPORTANTE!
Il prezzo è valido solo per la parte della restituzione usata difettosa. Vi addebiteremo una cauzione di 140 EURO in aggiunta fino alla ricezione da parte della nostra parte usata difettosa. Questo il processo serve ad accelerare di spedizione.
Non appena riceveremo la parte usata difettosa, limporto vi sarà subito rimborsato. Le spese di spedizione del reso sono a carico del cliente.
Per il pagamento della cauzione, dopo lacquisto riceverete una richiesta di pagamento Paypal da noi, se pagate tramite Paypal. In alternativa, è possibile utilizzare la funzione di invio del pagamento di PayPal.
Se pagate con bonifico bancario, vi preghiamo di trasferire limporto della cauzione più il prezzo di acquisto e le spese di spedizione, al fine di evitare Ritardi.

Vi preghiamo di notare che la parte usata deve poter essere soggetta a cauzione.

Ciò significa:
Nessun danno meccanico esterno (ad esempio, senza spine rotting, senza sensori rotti) Il Codice della parte deve essere visibile e leggibile la parte deve essere in un unico pezzo, cioè non deve essere suddivisa in singole parti, ma solo smontata professional instruments.
Prezzi rivenditori e commerciali:
Inviateci una richiesta per prezzi speciali via e-mail o Visitate il nostro Tough Store
Spedizione internazionale:
Spediamo con DHL Premium (posta aerea).
Le consegne contrassegno allestero sono possibili solo in casi eccezionali. Per questo è necessario contattarci prima dellacquisto.
Sconto per i clienti con una partita IVA UE valida e per clienti al di fuori dellUE:
I clienti allinterno dellUE, che hanno una partita IVA valida ricevono lo storno completo dellIVA tedesca (meno 16%). I clienti provenienti da paesi Extra-UE non devono pagare lIVA tedesca (meno 16%). Questo vale anche per i clienti non commerciali. Contattateci via e-mail per un acquisto senza imposta sulle vendite.

INFO: Español
Estado:
Revisado (desmontado, limpiado, piezas de desgaste reemplazadas, montado, pintado, probado en banco de pruebas durante varias horas)

Nada de importaciones baratas del Lejano Oriente, sino productos original, que es lo que utiliza el fabricante de vehículos a partir de la fábrica.

Antes de comprar, compare si aparece alguno de los números de comparativa OEM / OM en su pieza antigua defectuosa. Las retiradas de productos ya instalados son muy complicadas. Todos nuestros productos tienen un derecho de un mes de devolución.
Aspectos legal:
2 años de garantía 1 mes de derecho de revocación Pedimento
¡MUY IMPORTANTE!
El precio válido únicamente con la devolución de su artículo antiguo defectuoso. Le cobra remos 140 EURO de fianza adicionales hasta que su artículo recibamos antiguo defectuoso. Esto permite el proceso de envío acelerar.
Una vez que su artículo recibamos antiguo defectuoso, le devolveremos inmediatamente dicha cantidad. Los gastos de envío correrán a cargo del cliente.
Para el pago de la fianza, después de su compra recibirá una solicitud de pago por PayPal de nuestra parte, en caso de que el pago efectúe a través de PayPal. Alternativamente, puede utilizar la función de envío de pago de PayPal.
Si paga por transferencia bancaria, transfiera el importe del depósito más el precio de compra y los gastos de envío para evitar retrasos.
Tenga en cuenta que su artículo antiguo en estado de ser devuelto.

En estado de ser devuelto significa:
sin Danos externos Mecánicos (por ejemplo, sin enchufes rotos, sin sensores rotos) el número de pieza debe ser visible y legible en la pieza la pieza debe estar en una sola pieza, es decir, no se debe desensamblar en partes individuales, sino por ser desmontada profesionales. 
Precio de revendedor y comercial:
Envíenos una solicitud de precio especial por correo electrónico o visite nuestra Tough Store
Envío internacional:
Entregamos los Envíos con DHL Premium (correo aéreo).
Los Envíos contra reembolso al extranjero solo son posibles en casos excepcionales. Para ello, que tiene ponerse en contacto con nosotros antes de realizar la compra.
Descuento para clientes con un número de IVA válido para la UE y para los clientes de fuera de la UE:
Los clientes de dentro de la UE que un número de posean identificación a efectos del IVA en la UE están totalmente exentos del IVA alemán (menos 16%). Los clientes procedentes de países de fuera de la UE no deben pagar el IVA alemán (menos 16%). Esto también se aplica a los clientes no comerciales. Póngase en contacto con nosotros por correo electrónico para efectuar una compra sin IVA.
Pictures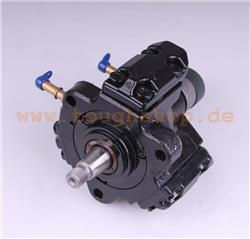 Listed with Byzo