Home>Products>Rexroth pump assay>REXROTH Prop. Verstärker VT5005 S13-A R1

English
REXROTH Prop. Verstärker VT5005 S13-A R1
Business Industrial

follow your demand

Negotiation

Check Stock

paypal,UnionPay, Visa/MasterCard, Amex, Discover,T/T
Product Description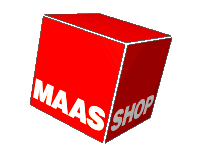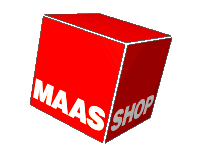 REXROTH Prop. Verstärker VT5005 S13-A R1
Artikelzustand: gebraucht, ungetestet
-Originalfoto-
Gewicht ca. 200 Gramm

Weitere Angaben finden Sie evt. auf der Internetseite des Herstellers.
Eine Prüfung ist uns nicht möglich. Da wir kein Fachbetrieb sind, können und dürfen wir keine technischen Fragen beantworten.
- Eine Auktion ausschließlich für GEWERBETREIBENDE -
Da wir häufig mit gebrauchten technischen Produkten handeln (aus bis zur Stilllegung funktionierenden Produktionsanlagen), ist uns eine Gewährleistung im gesetzlichen Rahmen nicht möglich. Auch steht der Erlös aus diesen gebrauchten Produkten in keinem sinnvollen Verhältnis zum Neupreis. Der Handel unter "Gewerbetreibenden" ist eine Möglichkeit die gesetzlich vorgesehene Garantie bzw. Gewährleistung auszuschliessen. Eine von uns ggf. mögliche Kulanz richtet sich nach dem Einzelfall und den dann gegebenen Möglichkeiten.
Sie sollten als ""gewerbetreibend"" registriert bzw. identifiziert sein.


Anbieter und AGB
Dies ist eine Auktion der Firma MAAS IMPORT-EXPORT
Inhaber: Dirk Michael Maas
Rendsburger Landstraße 454
D-24111 Kiel

Tel. +49 (431) 69 13 85 0
Fax. +49 (431) 69 13 85 5
Ust-Id Nr.: DE 169 356 878
Email: info@maas-import-export.de
Für unsere Ebay Angebote/Auktionen gelten unsere AGB, die Sie auf unserer MICH-Seite nachlesen können.
Lieferbedingungen
Wir liefern weltweit.Die angegebenen Versandkosten gelten für eine Lieferung innerhalb Deutschland.Die Preise richten sich nach Gewicht und Verpackungsaufwand.Für Lieferungen außerhalb Deutschlands bitte die Versandkosten anfragen.Lieferkosten bei Versand per Spedition, sind von Gewicht und Entfernung abhängig, bitte bei Anfragen die Postleitzahl des Zielortes angeben, bei Lieferadressen auáerhalb von Deutschland bitte die komplette Lieferadresse angeben.

Auktionsablauf/Allgemeine Hinweise

Unsere Angebote richten sich fast ausschließlich an gewerbliche Bieter. Dies ist auch im Auktionstext angegeben.Sollten Sie über keinen gewerblichen Ebay-Account verfügen, aber dennoch etwas für Ihre unternehmerische Tätigkeit erwerben wollen, teilen Sie uns bitte die genaue Firmenbezeichnung, sowie ggf. die gültige USt-IDNr. mit. Die Rechnung wird dann auch auf diese Firma ausgestellt.Nach Ablauf der Auktion bzw. Erwerb erhalten Sie per E-Mail, während unserer Bürozeiten Mo.-Do. 8.00 - 16.00 Uhr / Fr. 8.00 - 13.00 Uhr, alle Informationen zu Bezahlung, Versand etc..Bitte vergewissern Sie sich, dass Ihre Adressdaten auf dem aktuellen Stand sind, damit es beim Versand zu keinen Verzögerungen kommt. Diese Adresse wird auch als Rechnungsadresse benutzt.Bitte stellen Sie alle Fragen zum Artikel VOR dem bieten, sollte irgend etwas unklar sein, fragen Sie uns bitte. Wir senden wenn möglich auch weitere Bilder oder soweit vorhanden technische Unterlagen.Bitte bedenken Sie aber, dass wir nicht in jedem Fall Fachleute sind. Alle Angaben im Auktionstext werden von uns nach Bestem Wissen gemacht, im Zweifel bitte nachfragen !

Widerrufrecht für Verbraucher:

Gemäß Fernabsatzgesetz sind wir verpflichtet, Verbraucher auf das gesetzliche Widerrufsrecht hinzuweisen. Lesen Sie dazu bitte auch §3 unserer AGB.

Info zum "Zustand der Ware"

Beachten Sie bitte, dass gebrauchte Sachen Gebrauchsspuren aufweisen können. Gravierende optische Mängel werden aber in jedem Fall von uns angegeben.Generell werden alle Artikel als gebrauchte Ware angeboten unabhängig vom jeweiligen Zustand !Zustand ""gebraucht"": Der Artikel wurde bereits eingesetzt und weist entsprechende Gebrauchsspuren aufZustand ""unbenutzt"": Der Artikel befindet sich in einer Verpackung und weist augenscheinlich keine Gebrauchsspuren auf, es ist jedoch möglich, das der Artikel zu Prüfzwecken bereits einmal eingebaut war.Zustand ""original versiegelt"": Der Artikel befindet sich in der original Hersteller Verpackung, die Verpackung wurde noch nicht geöffnet, bei Simatic Baugruppen ist das Hersteller Siegel noch intakt.

SimaticS5 ©, SimaticS7 © und Sinumerik sind eingetragene Warenzeichen der Siemens Aktiengesellschaft, Berlin und München.
Alle Warenzeichen im Besitz der entsprechenden Firmen. Irrtümer vorbehalten.





Sie erhalten eine Rechnung mit ausgewiesener MwSt.

Auktion ausschließlich für Unternehmer

Speichern Sie uns als bevorzugten Verkäufer in Mein eBay und sehen Sie sich auch unsere anderen Artikel an.

Ihr MAAS ebay Team



powered by plentymarkets

The Rexroth pump assay market is constantly expanding and changing. By combining a high level of quality service and industry expertise, Rexroth pump assay offers solutions for everyday situations. To meet these challenges we continue to develop our portfolio REXROTH Prop. Verstärker VT5005 S13-A R1, increase customer satisfaction and improve Industrial Bearings Inc operations. As complimentary, Industrial Bearings Inc offer services that extend the operating asset life while reducing maintenance costs. As high voltage equipment ages, various maintenance procedures REXROTH Prop. Verstärker VT5005 S13-A R1 can be performed to keep the equipment in its original new condition. REXROTH Prop. Verstärker VT5005 S13-A R1 can be time based or condition based depending on the need. Industrial Bearings Inc is a specialist in power system protection, substation automation and communication networks at all transmission and distribution voltage levels, for power generation as well as industrial networks. In its traditional role as one of the leading manufacturers in this field Rexroth pump assay, Industrial Bearings Inc have built up a broad knowledge base about REXROTH Prop. Verstärker VT5005 S13-A R1. In addition to applying REXROTH Prop. Verstärker VT5005 S13-A R1 to developing innovative new products and systems, Industrial Bearings Inc Network Management will help you to optimize the availability and efficiency of your operations and systems, providing customers with world leading technical support in planning refurbishment projects as well as excellent customer service throughout the lifecycle.
INDUSTRIAL BEARINGS INC AND SERVICE
With over 70 full-service dealerships, Industrial Bearings Inc has the extensive and proven parts and service resources to keep your equipment up and running and your business profitable.
Have a Question You'd Like to Discuss with us ?
------------------------------------------------------------------------------
Customer Support for Worldwide
(Head Office & Works)
Industrial Bearings Inc (Singapore)
Toh Guan Centre, 31/F,69 Toh Guan Rd E, Singapore 608609
Tel:0065-68515718 Fax: 0065-68515719
http://www.bearing-inc.com
E-mail: info@bearing-inc.com
Contact Us

Industrial Bearings Inc

Email

molly@bearing-inc.com

Address

Toh Guan Centre, 31/F,69 Toh Guan Rd E, Singapore 608609

Phone(Working Time)

0065-31591578

Fax

0065-31591339
Related News
Mud pump motor noise analysis and noise reduction processing method
1 Introduction The mud pump for offshore platform puts higher requirements on the performance index of the mud pump motor (900kw AC variable frequency motor) due to the special working environment, such as anti-corrosion and explosion-proof...
Selection techniques for bearings in machine tool design
Reasonable selection of bearings not only prolongs the service life of the machine, but also reduces the machine failure rate, Industrial Bearings Inc improves the use efficiency, and reduces maintenance costs, which is an important driving force...
Spherical Roller Bearings with CC Type Cages
In recent years, Industrial Bearings Inc in order to meet the wide range of applications of spherical roller bearings in gearboxes, blowers, paper, steel, ships, coal mining machinery, electric power and other industries, the bearing capacity, speed...